A new entry on the drone front caught my attention this morning. XenoSky's, the Loop" is billed as the world's first family drone. Here is some of the info from the IndieGoGo site.
Ever considered that today's consumer drones are either too professional or gimmicky for everyday family use?
Ever thought that consumer drones focused on features that seemed to compliment only the extreme lifestyles?
We certainly do, and because of this we are working hard to make professional level drone technology available to everyone at a more practical level, focusing on portability, sharing, ease-of-use, and fun that is available literally out of the box.
The Loop – A Portable Family Drone at Professional Levels

The Loop is the world's first family drone, offering professional level features and functionality for the whole family to enjoy, without destroying father's pocket book!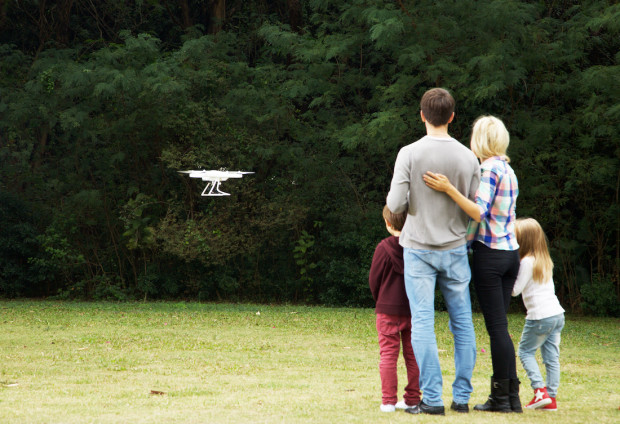 The World's First Family Drone
The Loop is packed with the usual features found on all professional level consumer drones, but with added functionality that makes flying the drone attractive to all who want to have fun and share their experiences with friends and family. There are so many uses for drones. In fact, drone photography is already invaluable to a number of industries like insurance and device inspection.
The Loop is our dream that embodies the four values that XenoSky follow…
Portability
Practicality
Sharing
Fun
This is why the Loop comes featured as part of our Family Pack!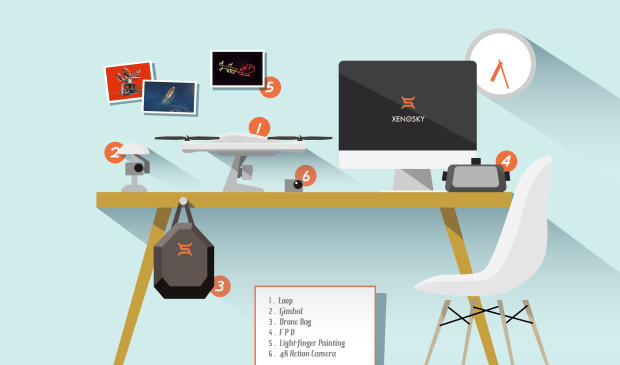 The Family Pack – 1: The Loop Drone, 2: The GiMA 1.0 Hand-Held Gimbal, 3: The Slimline Bag, 4: SuperView FPV Goggles, 5: APP Supporting Light-Finger Sky-Writing, 6: Our 4k Action Camera
…

Family Pack Features:

The Loop Drone = Portability
No bigger than the size of a standard Tablet, The Loop is both easy to store and quick to operate. The automatic folding arms mechanism allows for easy practical storage, offering simple assembly that will have you flying high in a matter of minutes.
That's the blurb, but what does it really mean?
Well for one thing, The Loop is much more portable than other drones at this level, meaning that there is no real need for dedicated suitcases for transport! But if you were the type that enjoys 'everything in its place', then we have designed a slimline bag that comes with every 'family-pack' purchase, which is smaller than your standard backpack!
Foldable Storage!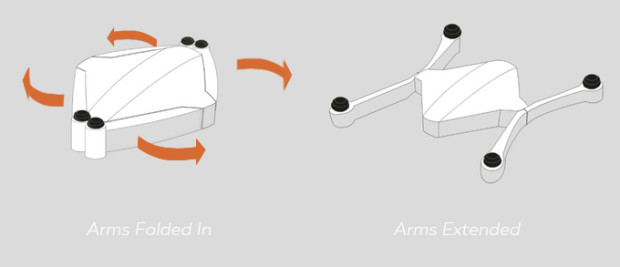 Fit in Many Small to Medium Sized Bags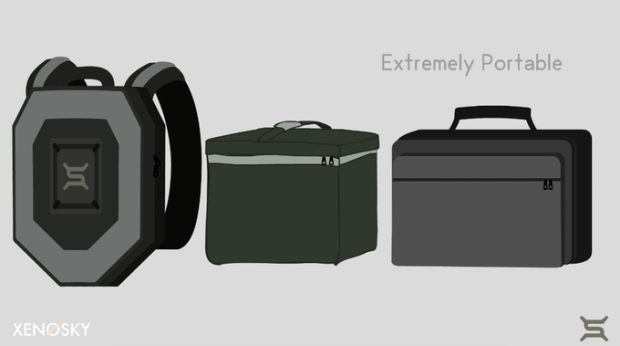 Our Slimline Carry Case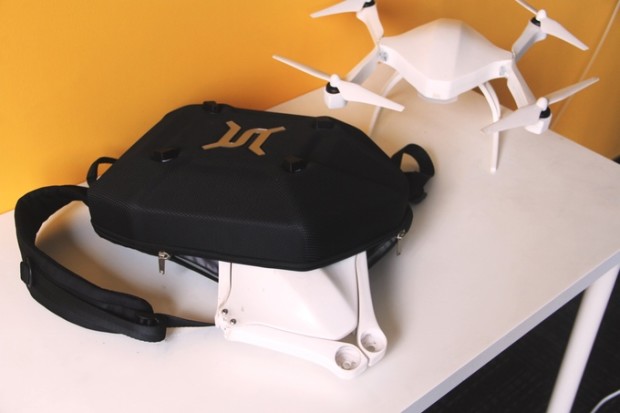 The Loop in Folded Form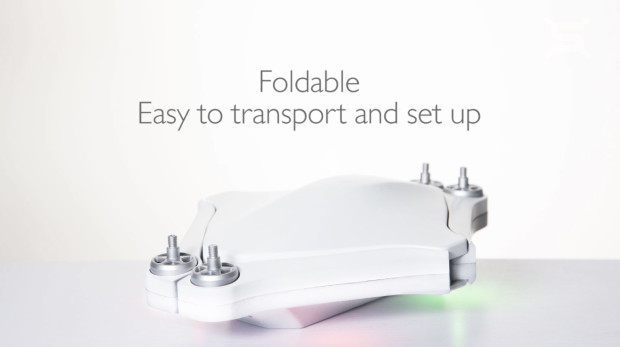 Quick Setup into Flight Mode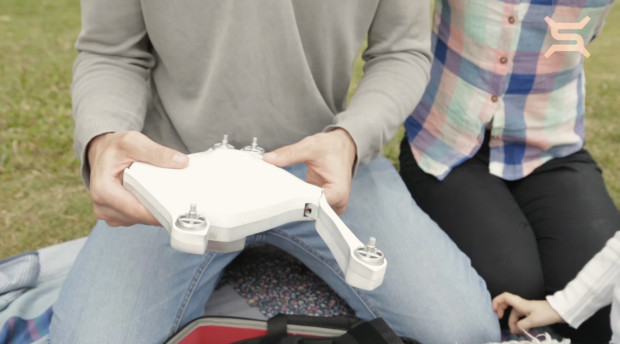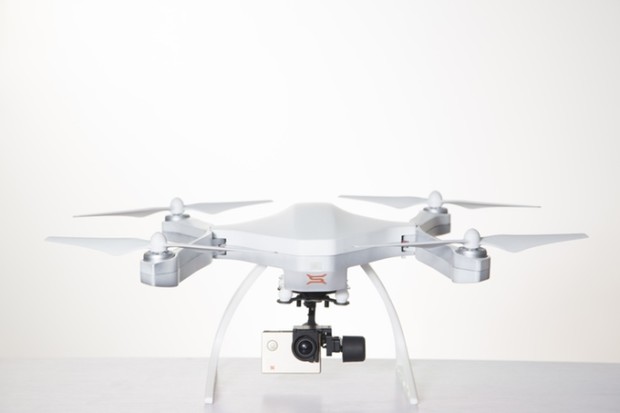 The Loop

Portable Gimbal System = Practicality
The Loop's undercarriage can be detached and assembled to our portable Gimbal System we call the GIMA 1.0. Extremely useful for when you need fast professional hand-held photography. Re-attach to the drone with very little effort, and take your photography back to the skies.
That's the blurb, but what does it really mean?
Well basically, the drone comes with its own gimbal system which can be detached to form the GIMA Hand-held Gimbal. This system gives you functionality that matches other high-end portable gimbals, but without the cost. The GIMA is formed using the undercarriage of the drone itself, and means that you are not only able to take extremely steady recordings in the skies, but also on the ground. With the GIMA, steady hands are not required.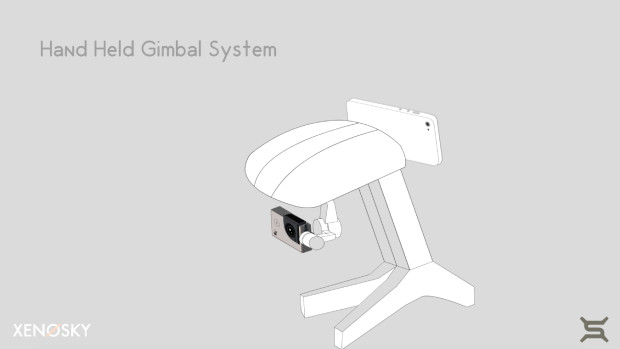 Render of the GiMA Hand-Held Gimbal System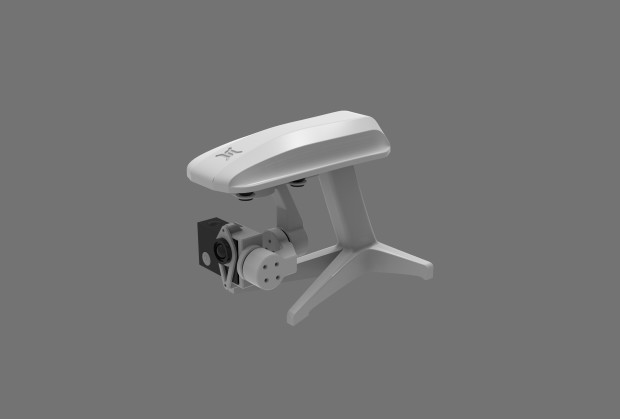 Our 4k Action Camera – Front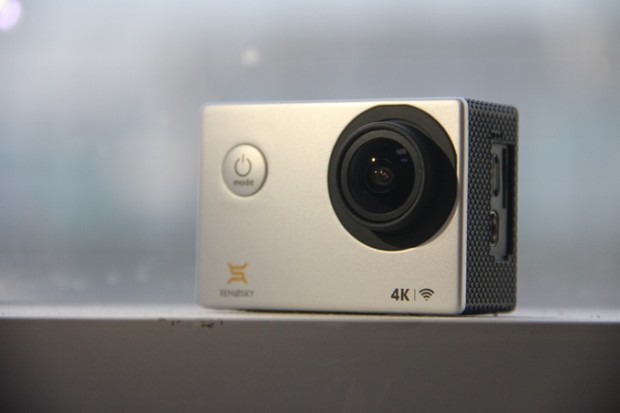 FPV Goggles = Sharing
Immerse yourself in the world of FPV, as our 'SuperView' goggles place you directly into the pilot's seat. The HD FPV experience captured by our own 4k Action Camera, means that you can experience the sense of flying in all its majesty, allowing your imagination to run wild, and to wonder… 'Is this how a superhero see's the world?'. Turn on the Live Sharing feature and invite your friends & family to 'see what you see' from anywhere in the world using our Smart APP.
That's the blurb, but what does it really mean?
Well put simply, the FPV Goggles (called SuperView) give you a view from the drone itself as it flies, so make sure you're sitting down comfortably! Installing our APP means that you can turn on live streaming on your smartphone which fits neatly in the SuperView's casing, and share live video to anywhere around the world… so granny can enjoy your experiences while sitting by the fire.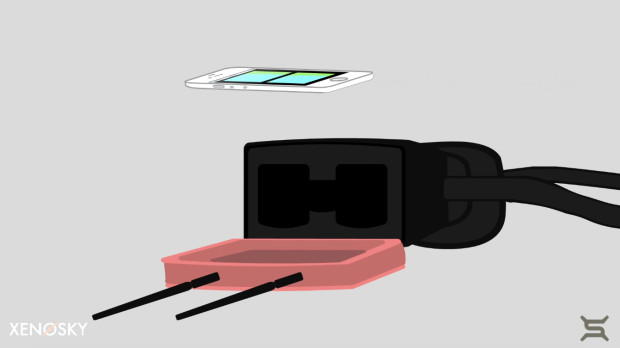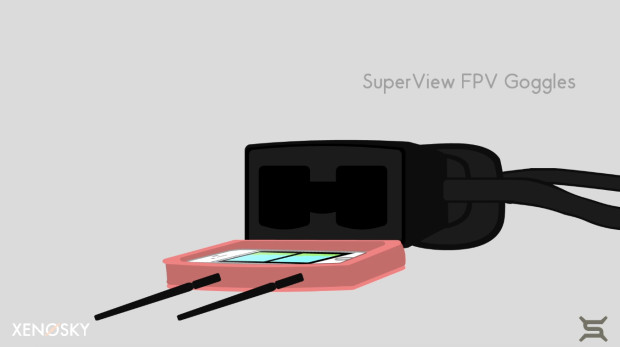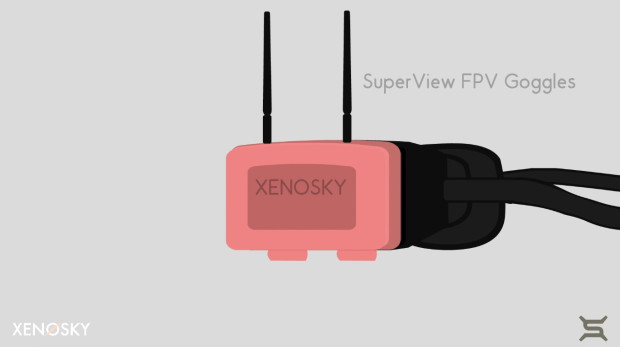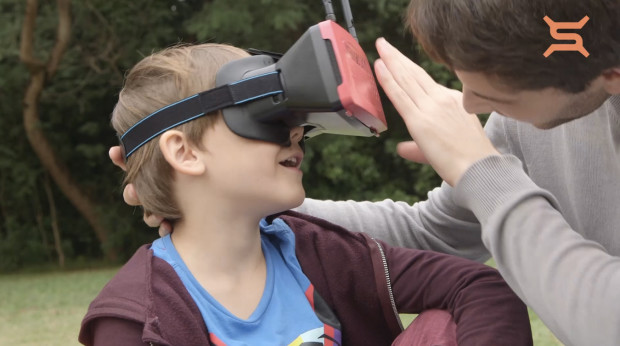 Light-Finger Sky-Writing = FUN!!!
Expand your creativity with our 'Light-Finger Sky-Writing' feature, which provides an unprecedented level of control. With just a swipe of your finger, you can have The Loop zooming, swooping and looping around the skies with an ever increasing beauty of light and shape.
That's the blurb, but what does it really mean?
Well put simply, you are able to draw whatever shapes in whatever color you desire, and press GO! The Loop will take off and automatically draw your images in the night-sky for you, leaving you to concentrate on the photographs. Can it be easier than that?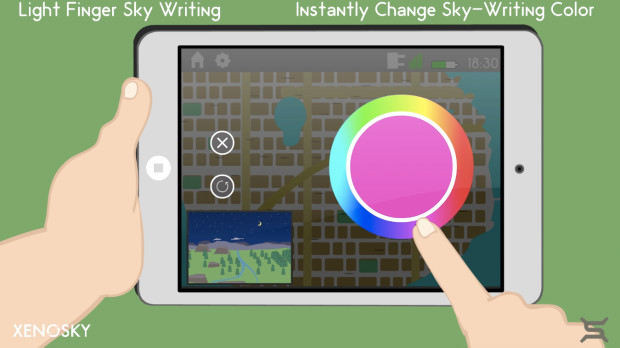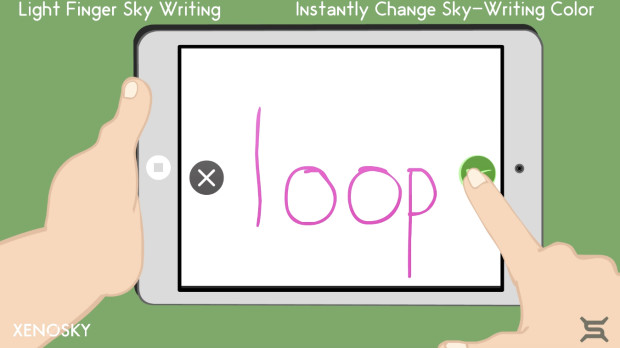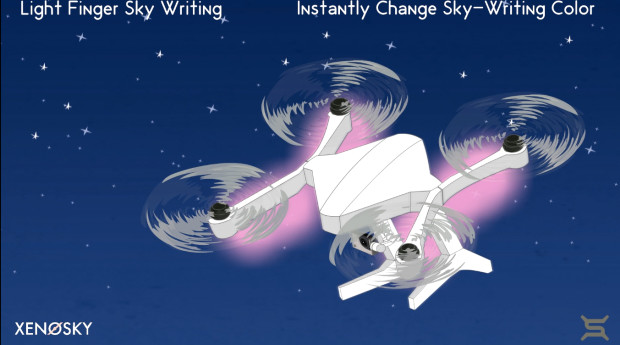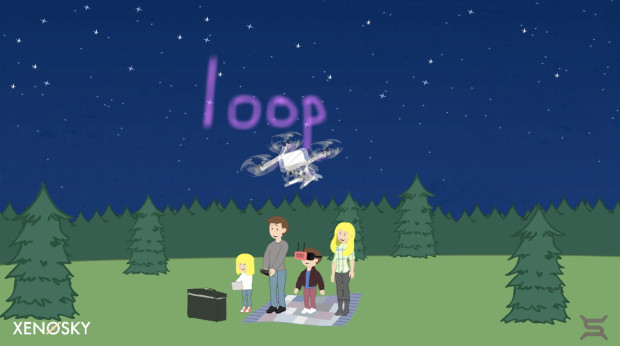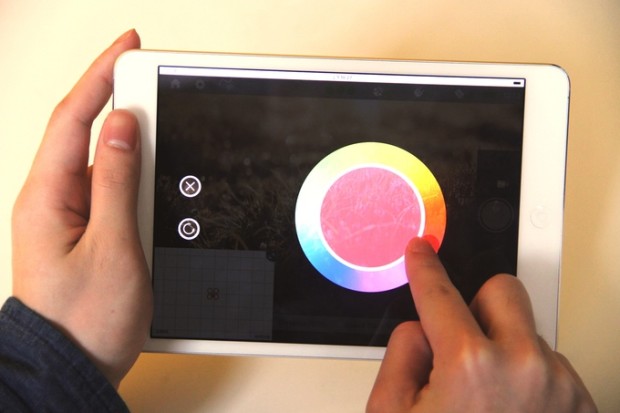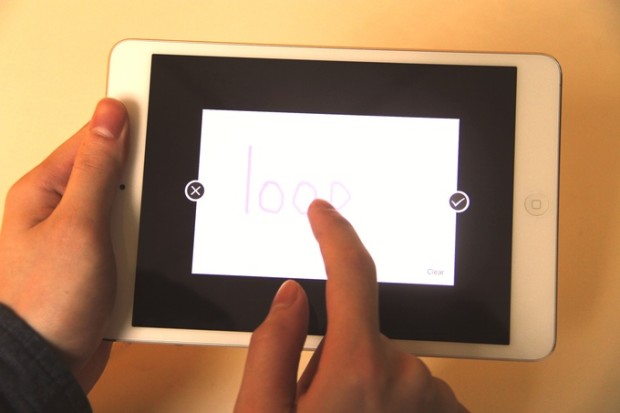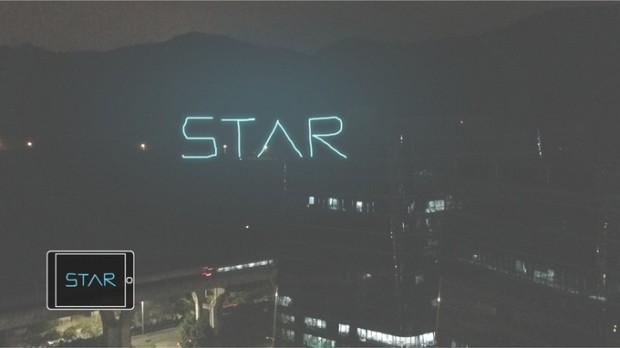 Actual Loop Sky-Writing Test
Demonstration Video
Please note: The Controller used in the video is our testing controller and we are currently manufacturing a new controller design.
Standard LOOP FEATURES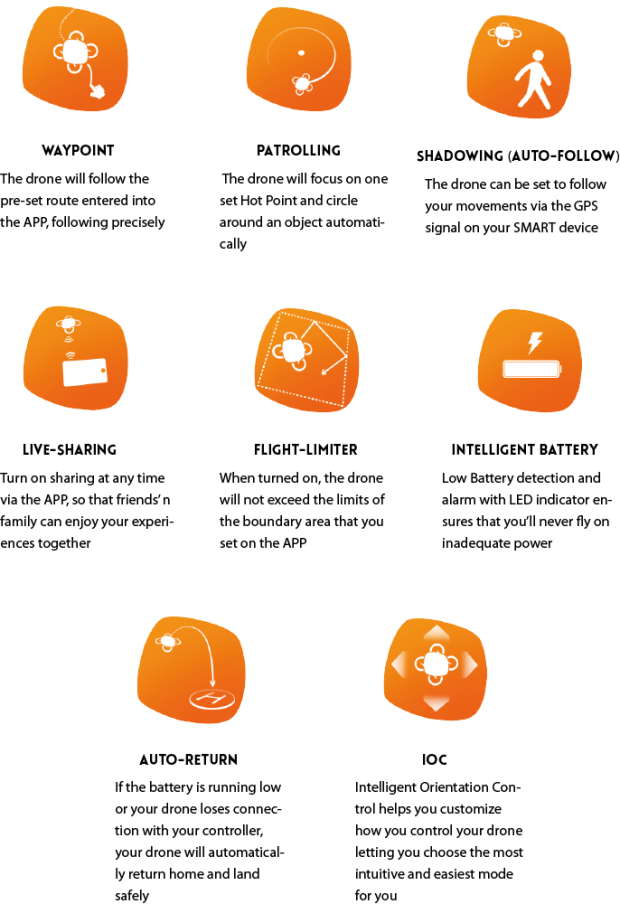 NOTE: Many of the features listed above are currently in development, and we need your help to complete. If you feel as we do and want to see these features realized and the drone successfully launched, please donate by using one of our fabulous listed options!
EVOLUTION
We work hard to make sure that we are always moving forward, enhancing features or correcting issues. This is why the Loop is continuously evolving.
The concept that pushed us to develop The Loop drone is simple…
Many drone products in the market come across as either being too professional or gimmicky, and led us to come up with our own drone tackling the issues of portability, ease-of-use, and FUN!!!
We wanted a drone that bridged the gap, and gave families a practical option that not only could go toe-to-toe with some of the best, but would not break the bank. More than that, a drone that came with features and accessories in an all-in-one pack that made the experience as easy and pain free as possible.
'Family Values with Professional standards', as The Loop represents our passion and belief of making drone technology more family friendly.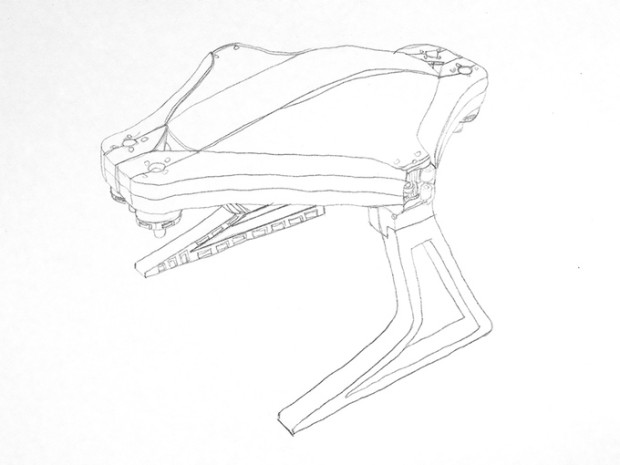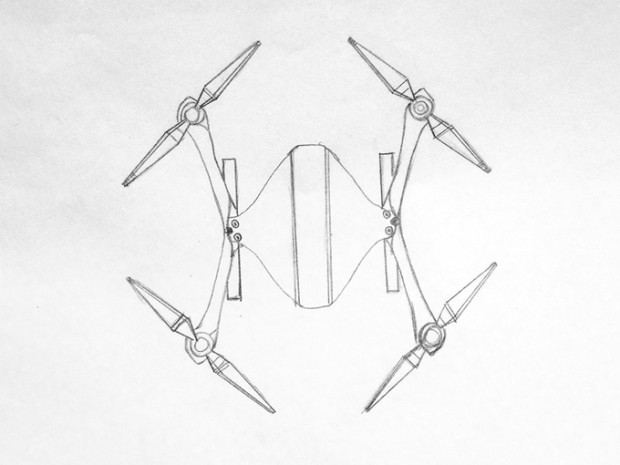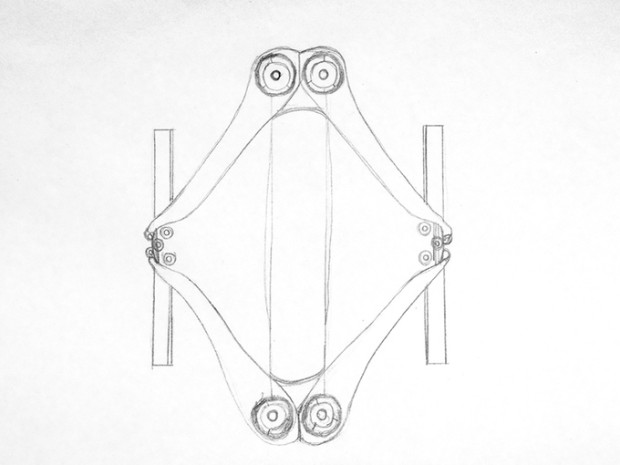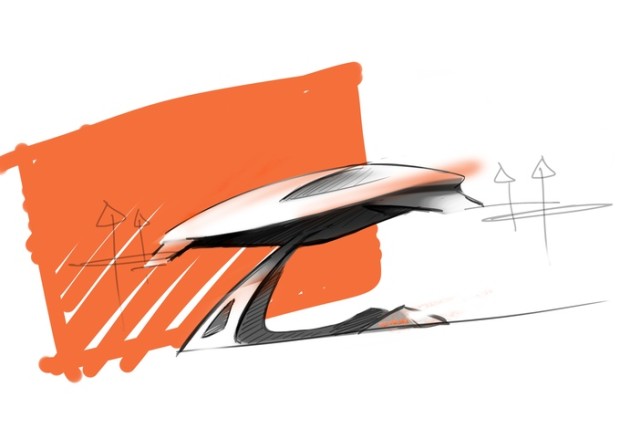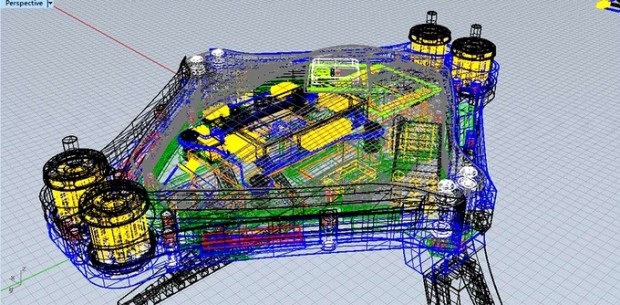 3D Folded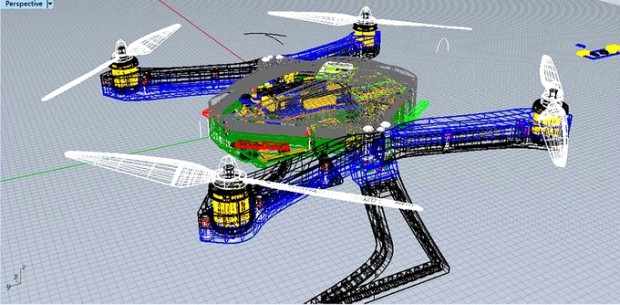 3D in 'Flight' Mode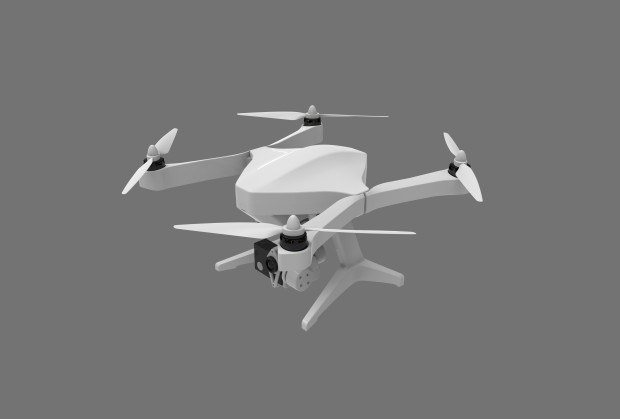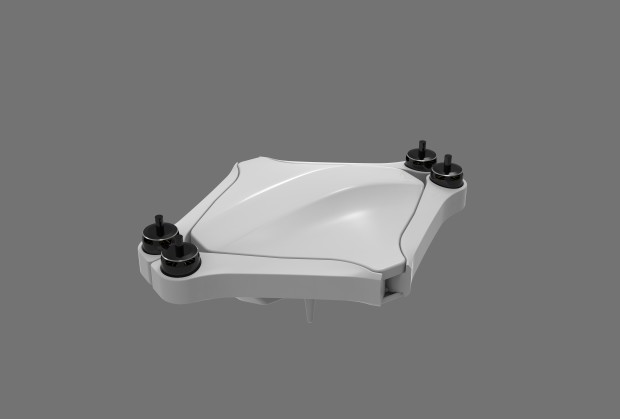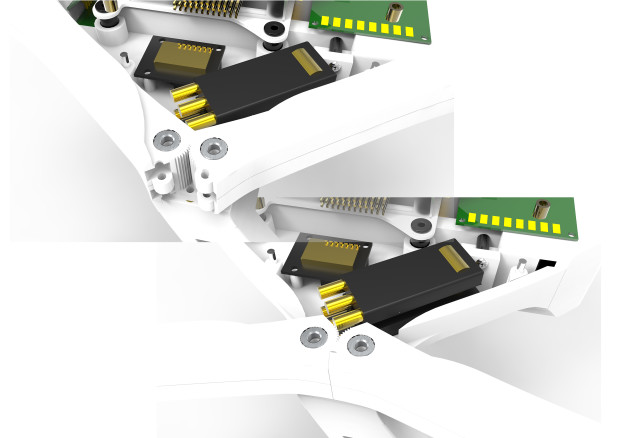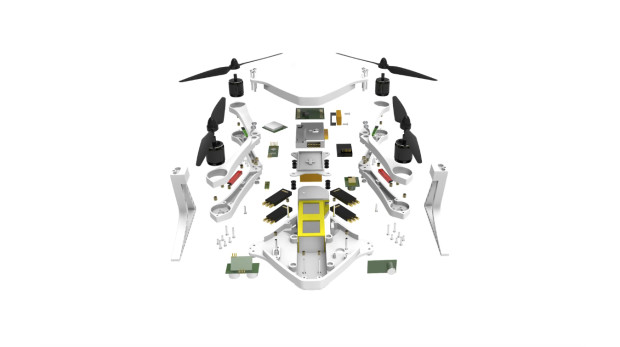 Many early morning hours were spent going over the initial designs, as we wanted something portable while remaining strong and reliable.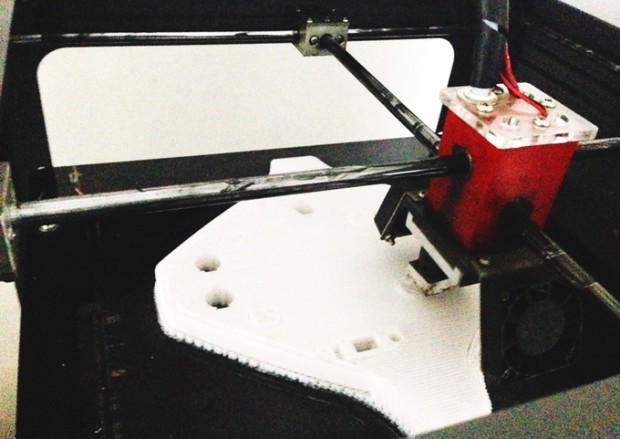 3D Printing of Prototype Underway!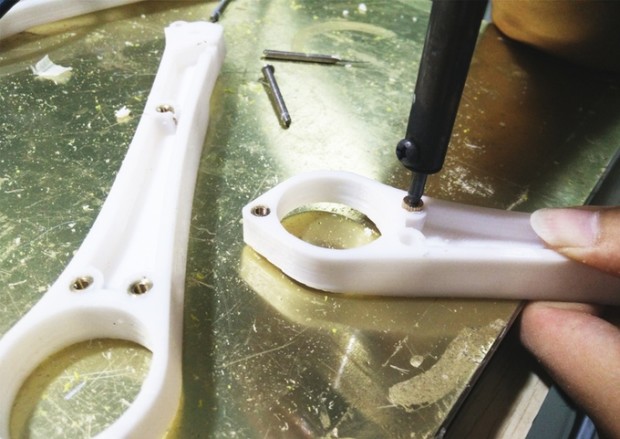 Putting the Loop Together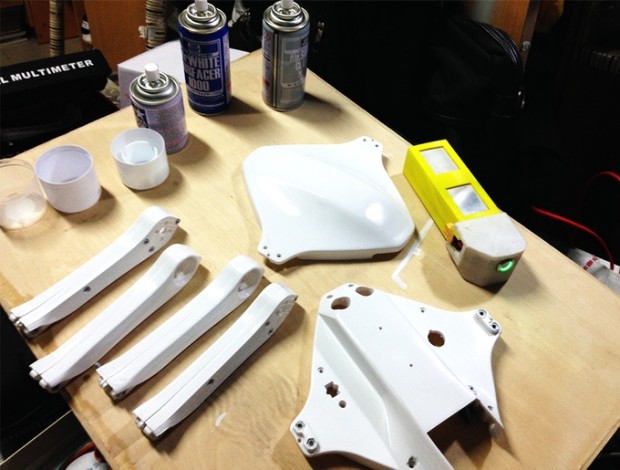 Our First Prototype- 3D Printed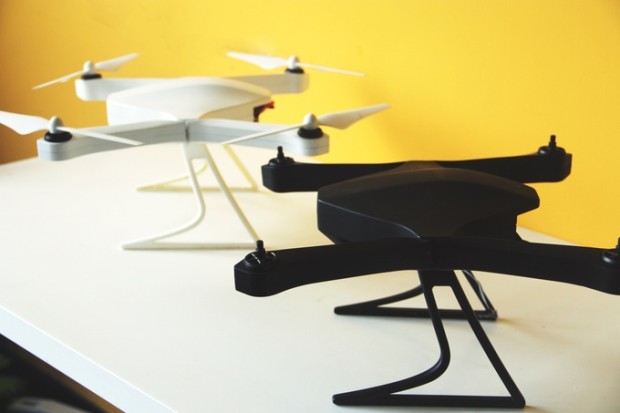 The First Loop Prototypes Constructed – Without the Gimbal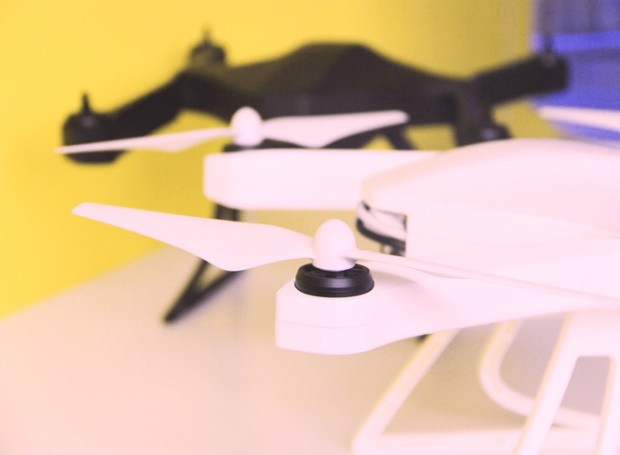 With designs complete and confidence high, we were ready to construct our first prototype… it was an exciting day with great eagerness to get flying!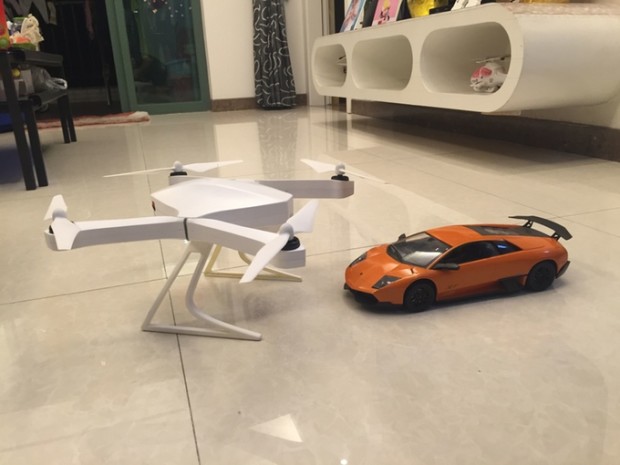 The Loop – Size Comparison
Our first flight!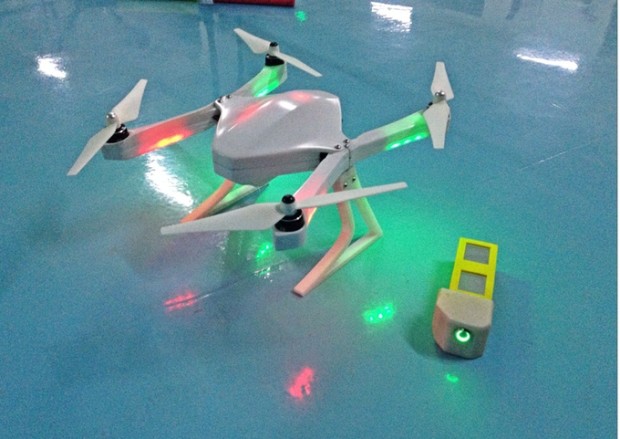 Early Battery Tests
We decided to add an active and easy to read LED display to show remaining power levels of the battery, with alarm notification for charging.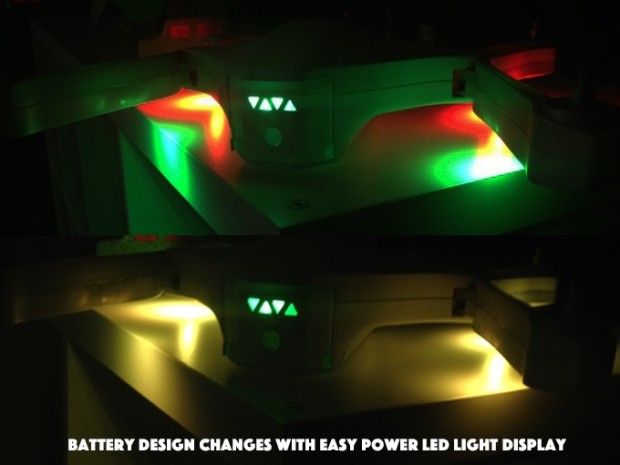 WHY XENOSKY IS DIFFERENT
Unlike many other drone companies, we are not trying to change the world through constant technical innovation, our goals are different. We just want to provide ways to make drone technology and experiences more accessible to the mass market.
By focusing on this, we are able to ensure that our products present more practical and viable solutions to those who just want to enjoy the fun aspects of aerial photography at professional levels, without breaking the bank.
Located across 2 continents (America and Asia), we are a collection of professionals who are working hard to match what the market wants. As such we are always open to input, so please talk to us… We are listening.
WE NEED YOU

Although we are a small but dedicated team who has worked extremely hard to make the Loop a reality, we are not there yet.
But what will we do with your money?
Your donations will enable us complete our project and bring drone technology down to earth… sounds odd, but we feel that drones are not as easily accessible, fun to use or as practical in everyday lives as they should be.
So we want to address this and make 'The World's First Family Drone' a reality… help us make this happen.
We need your help to get us past the finish line. How to help? Simple… donate!
We have come up with a range of donation choices for you, and hope that the rewards on offer more than show our commitment to saying a special 'thank you' to everyone who supports us.
More than that, we are a company that values your input, and welcome any suggestions you may have for us to move forward… seriously, send us a comment, an email, a postcard if you wish!
DONATION OPTIONS

TEAM
Building the right product is only half the battle, as assembling the right team is also key to the success of this project, and we know we've done just that.
Our team of professionals are both experienced and passionate, and represent a level of diversity that we are very proud of.